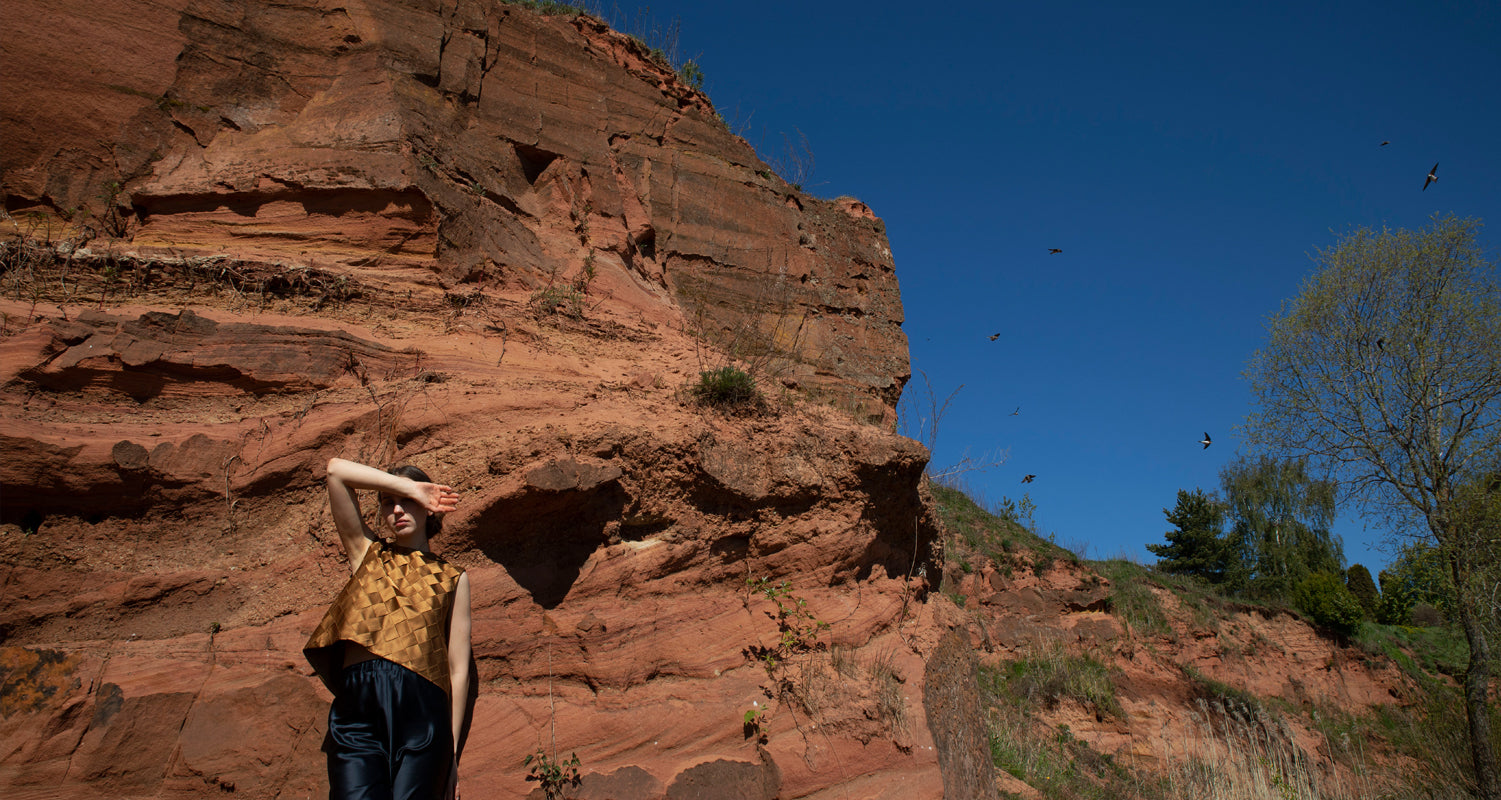 CHAPTER II
Inspired by the Bauhaus Movement, the HANNA FIEDLER CHAPTER II collection celebrates the idea of uniting craft and fine art. CHAPTER II expands on the brand's archive whilst drawing further inspiration from modernist artists such as Mies van der Rohe and Max Bill.
Hanna merges the Bauhaus spirit of functional design with intricate couture techniques, as nurtured in her tailoring years at the Berlin Opera Foundation.
CHAPTER II further explores concepts of using fabrics to their entirety in homage to "La elegancia es eliminación" by Cristobal Balenciaga. Puristic lines, clean silhouettes and a generous use of fabric comes together in a collection that places its focus on timeless creations and masterful cuts, executed with passion and excellence.